Why take professional services for residential house designs in Bangalore
Do you know that India is a vast reservoir of inculcating designing concepts and architectural art? As a provider of residential house plans in Bangalore, our architects creatively plan the design based on the inputs given by the client.
Planning appropriate designs for accommodation and commercial buildings is the key indicator of successful architecture. Are you looking for a modern and elegant house? Then, the city of Bangalore is the best choice for you.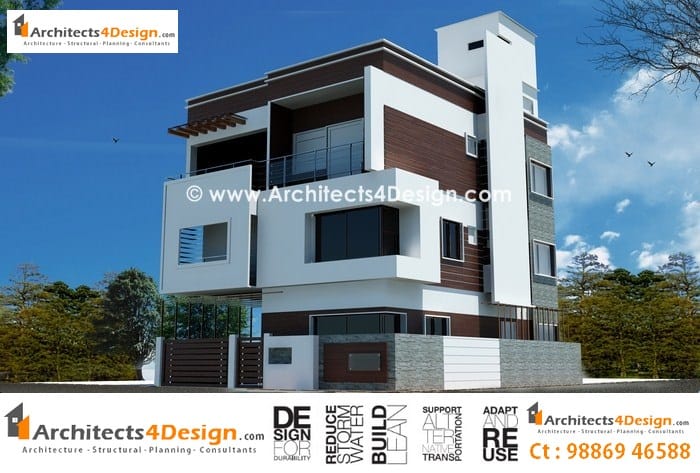 It can offer you visually modern, appealing, and contemporary building designs at affordable rates.
Modern house designs in Bangalore or residential building plans are usually termed contemporary house plans. You can get unique and superb house plans in Bangalore, containing all the modern features and classy looks, and amazing designs.
Why people prefer house designs in Bangalore when compared to other places
Bangalore houses consist of every modern facility that one cannot even think about.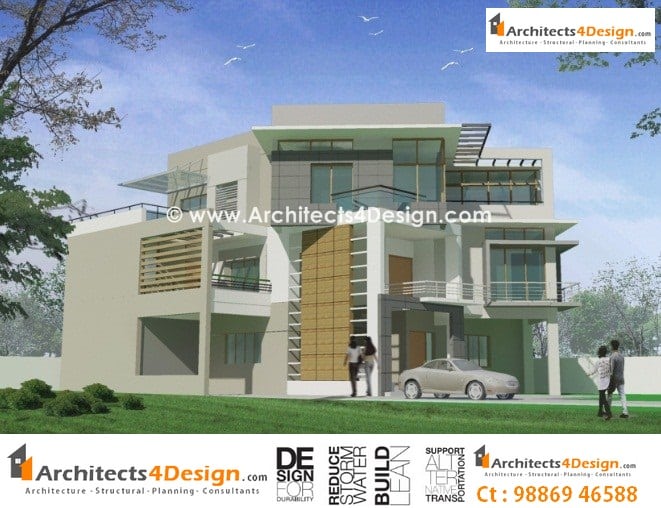 While planning for house designs in Bangalore, one must plan right from modern showers and tap settings in bathrooms, exclusive private balconies to colored window classes, and insulating doors/window frames.
Apart from that, you can also get to enjoy impeccable interior design and decor. Nowadays, some of the buildings are also designed using 3D techniques in combination with other latest options.
As architects do residential house designs Bangalore in Bangalore, homeowners also prefer to reduce maintenance costs by installing wooden floors, vinyl floors, and other cost-reducing techniques.
You can get ready-made flats and residential buildings in Bangalore, but if you book it before starting the project, house design customization options will also be provided by builders.
House plans to incorporate innovative building solutions
Several popular builders in Bangalore offer customization to their house plans or house designs, and if you could end up contacting one of them, then all you need to do is to read out your thoughts and planning, and the rest will be taken care of.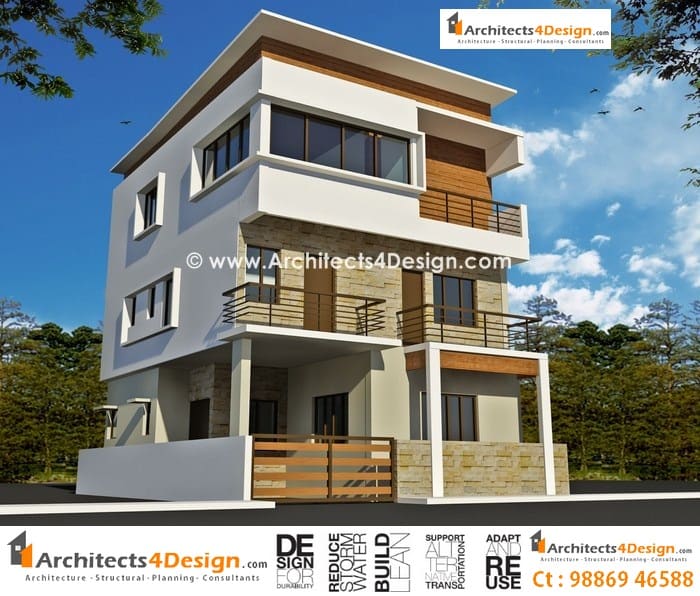 If you do not have any existing house plans in mind, you can approach them for advice and innovative building solutions.
They can guide you about everything that architects should care about while building a construction project, and it includes interior design, house plans, Vastu compliant, and many more.
House designs impact the cost of construction.
Presently, the prices of estates are rising along with the cost of construction in Bangalore and building maintenance. All these reasons have given rise to the demand for small house designs in Bangalore for residential houses.
As per the latest survey, it is found that the sale of plots and building projects have increased this year by 11%, in comparison to 2012. The demand for Bangalore real estate was quite low during the first half of the last year, but it remained stable throughout the year.
The real estate property demands in Bangalore have surpassed the property market of Chennai, Delhi, and Mumbai. It shows the steady interest of homeowners in Bangalore.
The real estate prices vary as per the area and its facilities to the people dwelling there.
As the prices of residential properties in Old Madras Road is 4100 per sq foot. Similarly, Indira Nagar, being an important business area of Bangalore, demands Rs 7110 per sq foot area. Other regions in Bangalore like KR Puram, Hosur Road, Hebbal, Bannerghatta Road, Frazer Town demands Rs 3500, 3620, 4500, 4500, 6800 per sq foot, respectively. Overall, there has been a sharp rise in the prices of Bangalore properties by 11% -12%.
The importance of Residential House Plans, Floors plans, and Elevations while designing a House in Bangalore?
What strikes our minds first while we think of designing a House? Is it Hiring Architects or Contractors?
I believe 80% of the people first think of the floor plans while building a house for themselves. Floor plans tend to be more important than pictures and infrastructure. Designing floor plans in Bangalore is the first step towards building your dream home.

A perfect building would be an outcome of the perfect floor plan and the best house designs. I am sure no one would imagine a perfect building without a perfect outlay and design. I have seen many people giving huge importance to the floor plans, apart from just reviewing the pictures and imagining the designs.
WHAT IS A FLOOR PLAN?
A Floor plan is nothing but a tile-like structure designed as per the client's requirement. It gives a vague idea of the exact infrastructure. A floor plan can help develop an idea of a single room, double room, and whole building layout.
The layouts of these parts of a building could be put forth with the help of measurements using different stationery items, for example, scale, pencil, including many other appliances. For furniture layouts, floor plans have proven their extraordinaire.
This is quite a valuable tool for the real estate agents, as it has proven to be very helpful in rent and selling put flats/ space.
IMPORTANCE OF FLOOR PLANS WHILE DESIGNING A HOUSE:
Floor plans play an important role while designing and building a home. It can also double the happiness and joy of staying in a home by increasing its market value. Everyone should be quite clear while designing a house that they have been dreaming of forever. All it takes is the best ideas, good architects, and extraordinary designs.
ROLE OF THE CLIENT:
While designing your house, a client should take care of a few things; the layouts and the shapes that a client would plan to design should be Flexible to mold it as and when required. The client's current/ present bedroom should be designed in such a way that incoming the future, it can easily be turned into an office or any other work area.
A Client should do extensive research to understand the layout process because only extensive research could help you design the perfect layouts and designs. This would simplify the process of designing a floor plan as well.
PROPER PLANNING AND SPACE UTILIZATION:
This would also help to design the layout of rooms in sequence. The client should be sure about the sequence of rooms inside a house to design a perfect layout, as per expected designs. Say, for example, a garden area or a kitchen garden should always be nearby a kitchen, and it won't look good if the TV room or an entertainment room would be very next to your bedroom.
Proper distance should be maintained between every room. Bathrooms should not be designed within the open entertainment spaces, and they should also not be near the kitchen area and dining area.
CUSTOMIZATION OF PLANS:
Keep in mind the customization; while designing a house, one should always keep in mind the size, area, number of people, and space required. Limitless customization would possibly be done, based on the availability of the area. A client can make a house look good by decorating the open space. Also, while designing a layout, one should take care of the number of people living in a house or the number of people planning to build a house.
This is why the size and space matter a lot, especially while designing a house. People will need rooms and space to move out and roam here and there inside a house. Also, while designing a floor layout, if a garden area gets designed simultaneously, it will turn out into a wonderful choice.
Also, there should be enough space to accommodate the furniture, TV, entertainment sources, dining table, seating area, extra chairs, etc.
WELL PLANNED LAYOUT:
Don't forget to prioritize your choices; prioritizing your choices would at least help you with an idea of focusing on important sections while building a house. Planning a layout in such a manner would help you to put a great emphasis on the important sections of the building or a house. If you need a spacious living area and not so spacious kitchen, you should direct your architect accordingly.
Also, some people give a greater emphasis to design a spacious and larger entertainment area or guest rooms or living rooms. Therefore, priorities could be anything. Priorities differ and vary from person to person. But this needs to be taken care of while designing a layout.
BALANCING ALL YOUR PRACTICAL NEEDS:
There should be a proper balance between all the practical details and technical considerations while designing the house to care for kids and elders. Do not just design innumerable stairs to make them too old and too young tired of walking up and down, or maybe these stairs could someday become a threat to their lives.
Because children's usage should also be considered while designing a house and one needs to make sure that the space planned should be kid-friendly, this can be done by avoiding sharp edges, deep water bodies, smooth flooring, etc.
PLAN ADEQUATE SEATING AREA:
So they can never be seen sitting at the same place; they keep moving from one place to the other in shortest intervals, and stairs are their best friends. Also, staircases initiate accidents in many cases. So, while designing layouts, we need to take care of such occurrences.
While drawing a floor plan, we first need to choose an area to determine the area that needs to be drawn. If we design the layout for an existing building, we need to decide how much of it we need to draw? It could be the kitchen area, garden area, a floor, a room, etc.
The second thing of prime importance is taking measurements if the layout is designed for an existing building; you need to measure the doors and walls to ensure accuracy in the floor plans. If it has to be created for a new area, then make sure that you design the entire building fits in the assigned area.