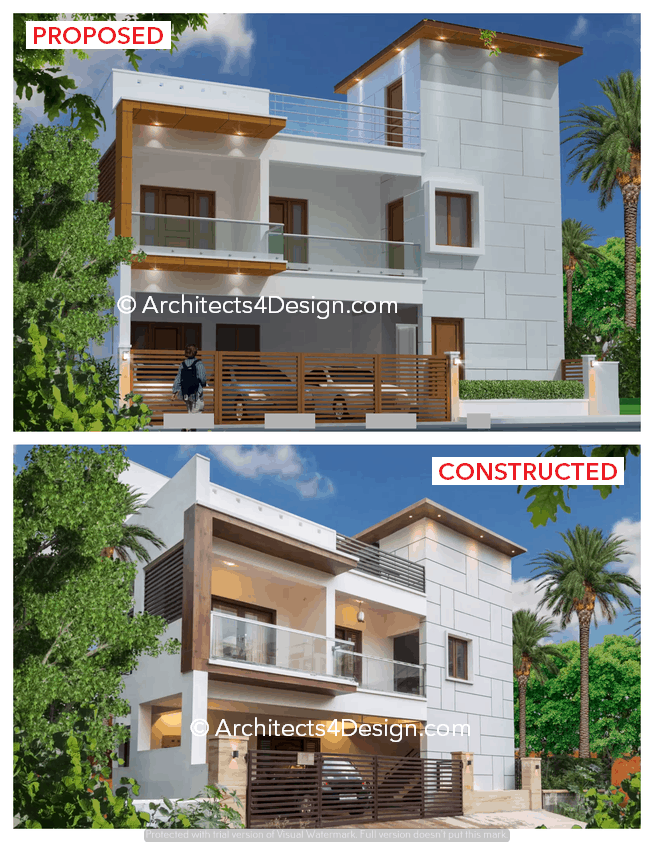 Total Cost of Construction in Bangalore for Building your Residential House of
1463711
Total Cost of Construction in Bangalore for Building your Residential House of
1463711
Total Cost
Copyright © Architects4Design.com All rights reserved.
Note/Disclaimer : * The residential house Construction cost / Cost of Construction Calculator/Estimator in Bangalore is calculated on tentatively assumed calculations based on the basic project needs. However, the Actual house construction cost or estimation for building a house will vary depending on Actual project quantities and project requirements.
[/fusion_text]
Chart

chart end
Cost of Construction in Bangalore 2019/18 for Building a House

This article about the current Construction cost in Bangalore for building a Duplex house or a rental house on diffrent plot dimensions such as 30×40 40×60 50×80 20×30 40×50 building G+1 G+3 G+2 G+4 floors. One can also use the construtction cost calculator for claculating their building construction cost or cost of building a house by selecting form the various parameters.
The present Cost of Construction in Bangalore varies for Rs 1400 / sq ft to Rs 1650 / sq ft as per the Basic finishes given below.
Basic Finishes for a Construction at Bangalore
Teak wood Main Door.
Pujja teak Frame / Door.
Vitrified tiles of Rs 45 / sq ft.
Sal windows.
Flush doors.
Waterproof doors for bathrooms.
Basic elevation cladding if necessary.
SS / Juquar Bath Fittings.
Western commode (WC) Basic.
Washbasin (WB) Basic.
Kitchen Granite platform.
Paving tiles of Rs 15 / sq ft.
Bathroom tiles of Rs 35 / sq ft.
Natural stone at the staircase.
Underground sump of 8000 ltrs.
Overhead tank of 2000 ltrs.
Parking area tiling Rs 35 / sq ft tile.
A compound wall can be added.
At www.Architects4Design.com as Architects in Bangalore, we first finalize the floor plan and elevation. So that the contract can give a specific and exact cost for the project, Construction cost in Bangalore of any structure, may it be residential or commercial are dependent on some base factors.
Construction Cost in Bangalore Calculator for Cost of construction / Building construction cost / Residential House construction cost 2019
Sl no
Construction cost in Bangalore 2019 per  sq ft – SITE DIMENSION 20×30 30×40 30×50 30×60 40×50 40×60 50×80
SITE area (sq ft)
NO OF FLOORS
BUILT UP AREA (BUA)
TOTAL Cost
20×30 Construction cost
1
20×30
600 sq ft
G+1 Floors
450 sq ft
8 lacs
2
20×30
600 sq ft
G+1 Floors
1000 sq ft
17 lacs
3
20×30
600 sq ft
G+2 Floors
1450 sq ft
25 lacs
4
20×30
600 sq ft
G+3 Floors
1950 sq ft
33 lacs
5
20×30
600 sq ft
G+4 Floors
2450 sq ft
41 lacs
30×40 Construction cost
6
30×40
1200 sq ft
G Floor
900 sq ft
15 lacs