Steps for Residential Interiors in Bangalore
As a reputed architectural firm we do residential interior designing works, we have excellent knowledge in execution and finishing works. If you would like to hire us as your residential designer, then you should know about a few things.
For Residential Interiors, one should be able to manage the site efficiently. The project will be handled independently by us, with the inputs given our Architectural design team. Right from conceptualisation to final handing over of the key to our client.
Understanding the process of Residential interior design
Once the requirements are understood by the team of interior designers for residential design in Bangalore, we plan the concept and the drawings related to the project whether it's independent houses, apartment, flats, residences, duplex houses or any such as per our client's needs.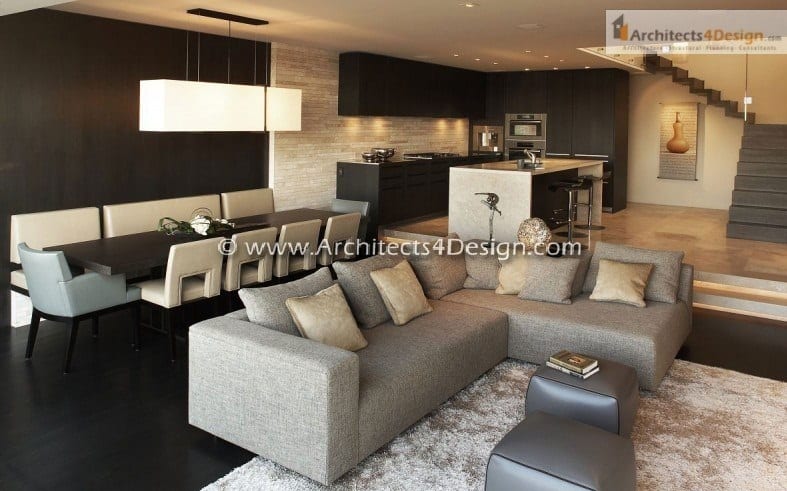 All aspects of interior design will be addressed so that you will move into the best residential interiors without any issues. As an Architect, we always make all necessary arrangements so that the required materials are procured well in advance so that there shall not be any delay caused.
Our resources with a great ability to procure expertise with a successful record in execution and completion of projects are factors of concern.
If you are engaging us with your residential interior on a turnkey basis to take care of your corporate office, the workspace should be well planned. There should be enough scope to create a healthy atmosphere so that the productivity of the organisation will improve.
Our Scope of work for a Residential project in terms of Interiors
The interior design for a residential project for turnkey projects should come up with estimation for procurement of materials. As an architect, we propose a conceptual design which will be presented so that you can approve the same if it fulfils your needs completely.
We shall convey your budget allocations for the residential turnkey with all architectural preferences and functionality. On the other hand, we advise you on residential interior design factors for planning the space in a professional manner.
We make sure that you get a clear picture about the layout and utilization of furniture and selection of shades that can be approved and completed as per your expectations with respect to the concept.
The most appropriate interior will be suggested for your residential house or duplex building based on your priorities. The artworks, furnishings and accessories are deployed as per your needs.
We will also be able to subcontract the fabrication, plumbing, electrical and other installation works if we come across.
The arrangement of carpets and fixtures should be done as per the standards. If you get design ideas in the form of manual or soft drawings, there will be better clarity on the outcome.
Taking the project from Concept to Execution phase
Creative thinking is given a priority for any residential interior design Bangalore with our expertise for a house, apartment, flat and duplex house design we come up with new ideas, solutions and path-breaking design features so that you can certainly make the most of your time, effort and money.
Our team will be able to communicate with the carpenters and the client through written and oral forms as per the needs.
Architects role in Getting Best Residential Interiors done
Know about the Architects role for getting good Interior design done for your Residence, also find the no of steps involved in getting good turnkey solutions.