Every individual loves to stay in a home that is comfortable and imparts a soothing feeling. Indeed, everyone does not get a chance generally if you are planning a home plan, then it is better if you hire an architect's service.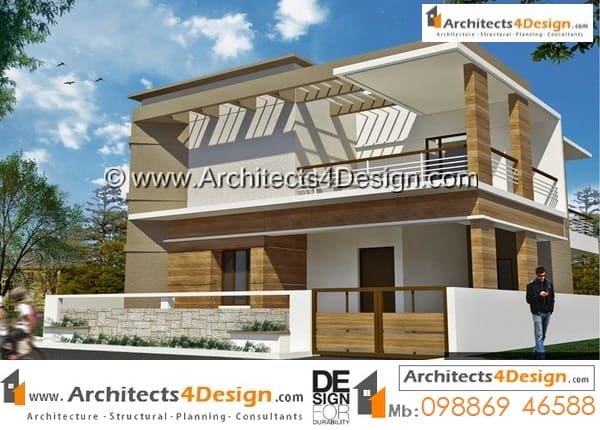 They can provide you with outstanding home plans as per your requirements. It is fascinating to give shape to your dream home. As architects, we design 30×40 elevations based on final house plans; our charges are reasonably priced for getting a building elevation done. Usually, the home plans are the architects' brainchild, and therefore it is important to ensure that you hire the experienced one.
Sample design 30×40 elevations for duplex house plans on 1200 sq ft site
Please do not go for local engineers as they do not undergo any special training required to follow this profession.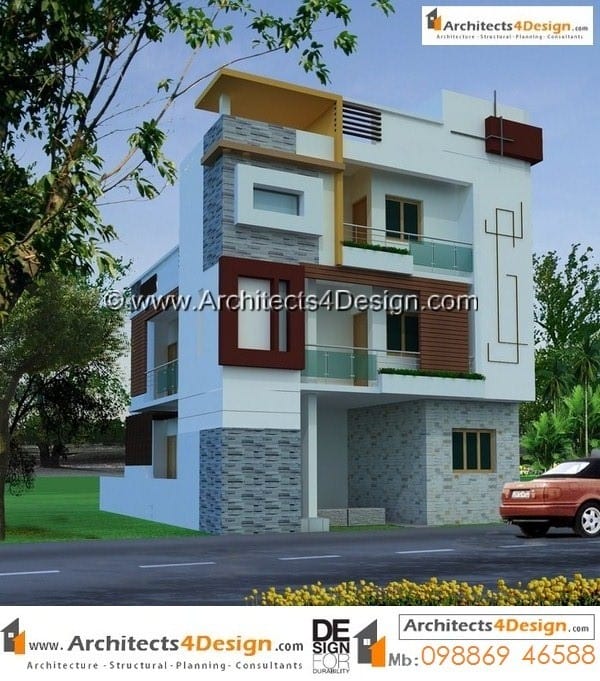 Architectural course on home plans needed to be undergone to become a professional architect. As a designing firm, we offer these architectural services better if you choose us for your architectural needs. If you do not like the work, we can give multiple house elevation options. You can move on to the options provided by other architects.
When it comes to 30×40 house elevations design, we consider many factors that needed to be considered. As a professional and experienced architect at Architects4Design.com, we will consider the client's requirements and demands and replicate the same properly on paper. This can help the client to understand how the home will look after construction.
In fact, in case of any change, it can be easily done. It is important that you need to determine the type of home plans you need, like whether you prefer a modern layout or a classic style.
30×40 house elevations pictures on a 30*40 site or 1200 sq ft plot dimension duplex concepts
30*40 house elevations can be provided with several options based on modern, contemporary, traditional and minimal architecture. One can choose to go with the common architectural designs or get them customized from the architects as per your needs.
Again, there are eco-friendly elevation plans, smart home layout plans, and lots more. Some individuals prefer to design their house plans on their own. Of course, it is not a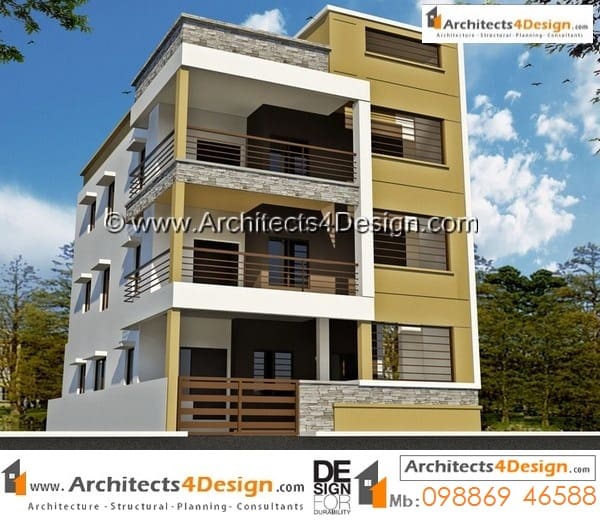 It isn't easy to replicate the layout you wish to have for your new home on a piece of paper. But still, you must hire an architect because he will able to provide perfection in the angle and measurement of the layout plan.
If you are planning to start to know the current cost of construction in Bangalore is Rs 1600 to Rs 1950 / sq ft for a residential building for commercial it will cost Rs 800 to Rs 900 / sq ft again depending on the finishing materials like structural glazing, lift and facade design.
The time taken for getting elevation designed depends on the type of project and the layout plan. If you take the service of a professional architectural company, you will certainly get your home plan ready and the construction within the stipulated period.
There are various companies in Bangalore that can provide you with amazing home plans. But before finally choosing one, you must know about their background and services.