If you want to have the best planning for your house, you must take the professional help of highly skilled architects. This is because House plans designed by architects are considered the best plans for constructing appropriate housing structures.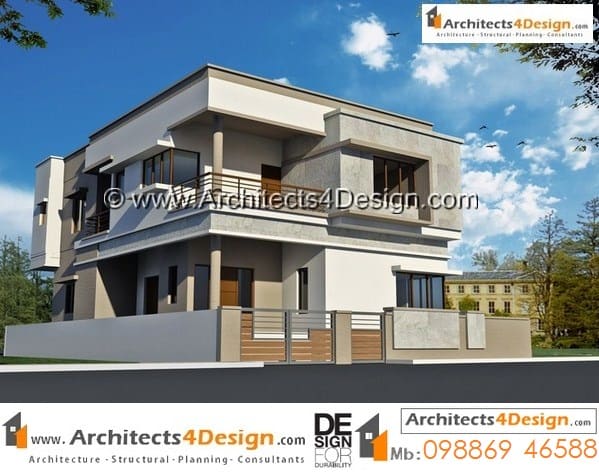 At Architects4Design.com, our architects specialise in different kinds of house-building techniques and create exclusive Duplex house designs for their clients. We properly understand the actual needs of their clients and provide them solutions accordingly.
Sample 40×60 house elevations for residential buildings on 2400 sq ft or 40*60 duplex house plans
As architectural professionals always provide customized housing planning services following their individual preferences, housing requirements and affordability. You can select us as we always remain updated with the modern housing styles and designs to provide the best suggestion to our clients.
If you plan for 40×60 elevations for duplex house plans for your dream house, you must take the help of our architectural experts to have the best construction value of your house. We take your ideas on the elevation design in the locality for getting in touch with our best-experienced architects to cater to your residential planning needs.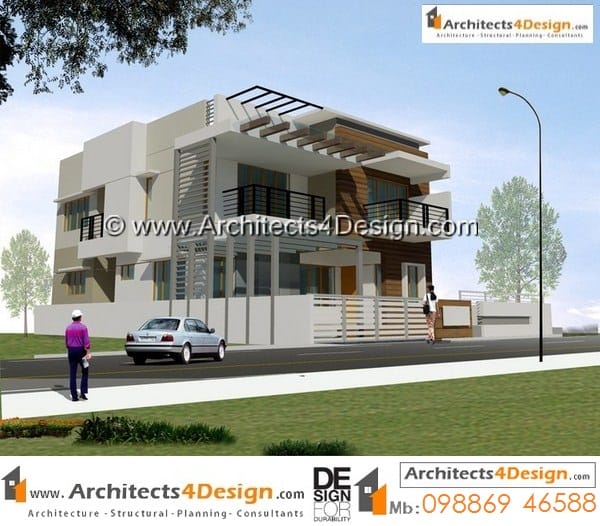 You can share your view and like in your discussions by which we can recommend you the best modern design or style of your dream house. Sometimes, they can also provide you with attractive catalogues of housing designs where you can select the best one for yourself by your family requirements and budget.
As a skilled professional for doing your 40×60 house elevations for a residential building, you can suggest you the best recreational features that can enhance the beauty of your overall housing property, like the addition of swimming pools, gyms, garden areas, patio constructions and lots more.
Samples for 40×60 Elevations for Duplex house designs on a 40×60 site here are some our previous elevation works.
If you want to have their most happening modern outlook of your hose, you need to depend on the architectural planning and blueprints of certified and talented architects as they specialize in housing designs and architecture.
After listening to your requirements, they will create architectural blueprints for your house construction with different innovative architectural software. They will also make different alterations from time to time as per your wish. After your final approval, they will hand it over to your builder or constructor to finally implement the approved plans.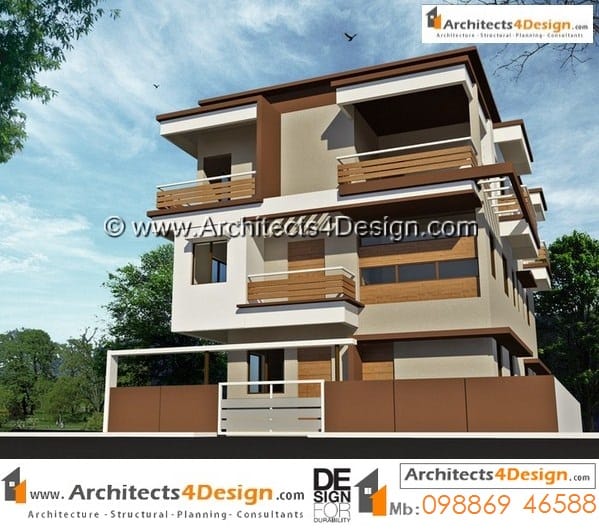 The planned or sketched architectural housing designs are always developed o the basis of the established safety rules, codes and regulations of the state to avoid all kinds of hazardous incidents.
These architects also assist the constructors in every construction stage to provide you with the best architectural design.