HOUSE PLANS PLANNED ACCORDING TO THE BUDGET
Just laying a few bricks one after the other is no longer in fashion. Today, people prefer to hire an architect to design home plans before finally starting the construction work.
Designing a modern house includes several steps like getting a permit for the construction, selecting a location, design plans and ideas, layout plan for the building, materials to be used, and lots more. Building a home is not as easy as you think.
Several procedures need to be undergone to build a perfect home. If you plan for a bungalow or villa, you can go for architects who have a high reputation in the market and can do justice with the villa or bungalow designs.
Today, a home is not merely a place for shelter.
It also reflects your personal taste and a style statement.
Factors considered while planning.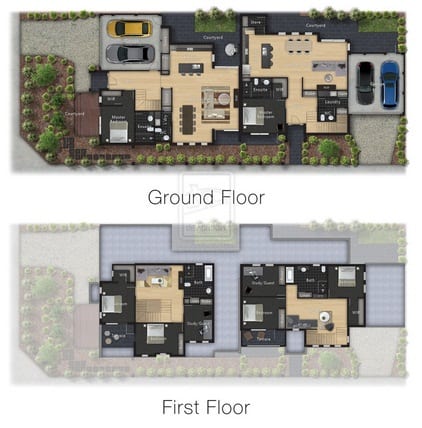 Ventilation, floor installation, air/heating conditioning, bricklaying, weathering, site work, painting, and foundation are some of the works needed to be taken care of while designing a home.
Without an architect, all these tasks cannot be taken care of. It is suggested that you discuss your layout plan if you have any with the architect. With modern home plans, you can save a lot of money.
CHOOSING THE RIGHT CONSTRUCTION MATERIALS
One can go for residential house designs in Bangalore that are usually centralized around various cost-saving ideas like installing solar panels to save your monthly electricity payments, green walls, using eco-friendly materials for designing, installing LED ceiling light, and others. Moreover, low maintenance is required if you use recycled building materials of high quality.
Also, ensure that you purchase a huge plot so that the building can be constructed without any hassle. Installation of solar panel and other such elements require a lot of space, and in a small plot, it can be challenging.
There are different house plans like energy saving plans, smart technology plans, creative layout, modern home plans, etc. The current cost of construction in Bangalore varies around Rs 1500 to Rs 1900 / sq ft, dependent on the architectural design and other finishing materials.
For an amazing home plan layout with posh interiors and spacious exteriors, you should contact a professional architect now. If you have a fixed budget in hand, then you can discuss it with your architect. He will certainly provide you with an amazing layout plan within your budget.
We will certainly provide you with some creative house plans. In fact, the prices of these home plans are also less as compared to the customized plans. You can alter the ready-made plans with the help of architecture.  You can use the concept to develop a unique layout for your new home.