If you are planning to have your own dream house, then you need to plan it accordingly. The importance of house plans is growing to a great extent in recent days as without proper house planning, the builder or constructor can never construct any housing structure.
If you are very confused about planning your house, you can either follow any home décor magazines or take our experienced architects' suggestions.
Designs of 50×80 elevations on a 4000 sq ft site find 50×80 house elevations based on the contemporary design style
As an architect, we provide different architectural design styles and house designs links for getting the best ideas of how to plan your house in the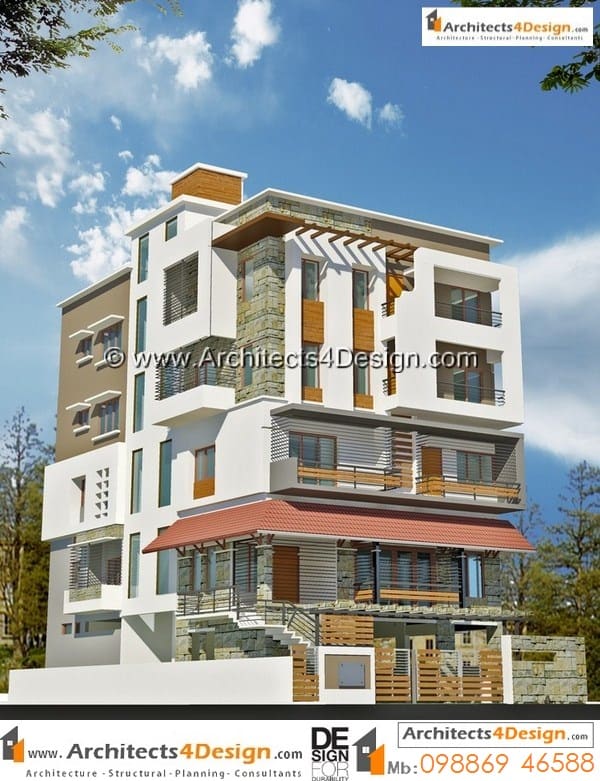 right manner. As architects based in Bangalore, we do residential 50×80 elevations for house designs based on modern concepts and house planning normally includes different essential aspects like home space planning, construction budget, meeting schedule with an experienced architect or home building designer, how to utilize the full location which has been selected for house construction and lots more. This kind of house planning is usually required in either new home construction or home renovation.
Proper house planning is required for constructing a perfect housing structure
Hopefully, you will never want such a house with a poor foundation, low graded construction materials and an unstable base. Therefore, we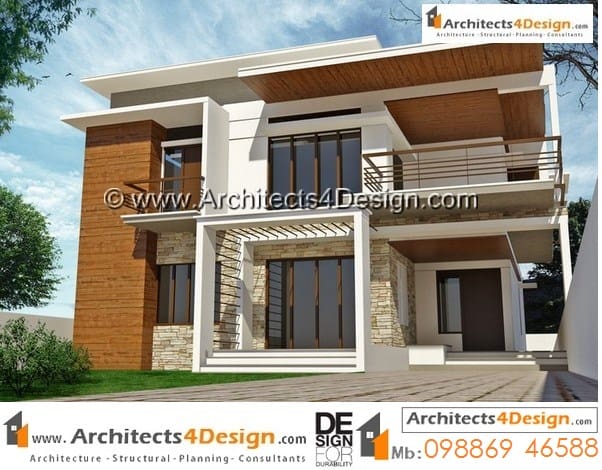 regularly conduct thorough discussions or meeting with our selected architect to design 50 x 80 house concepts with modern residential building elevations before constructing your dream house to get everything perfect.
Some of the essential factors that need to be kept in priority include a strong foundation or base with long-term durability and modern house design to enhance the aesthetic value of the overall property's outlook.
The housing structure must also be constructed following all the established safety rules, codes and regulations of the state to avoid all kinds of hazardous or dreadful accidents.
Samples on 50×80 house elevations based on different architectural styles and house designs on a 50*80 site
One of the most important aspects of house planning includes purchasing the best location for your house where your house will be constructed. The location must be chosen carefully by considering a few essential factors, including locality, transportation facility, easy accessibility and lots more.
The 50×80 duplex house plans elevations and house designs for residential buildings planning must be so concrete and flawless that the selected location's full space must be utilized fruitfully for constructing your house. While constructing the house, you must also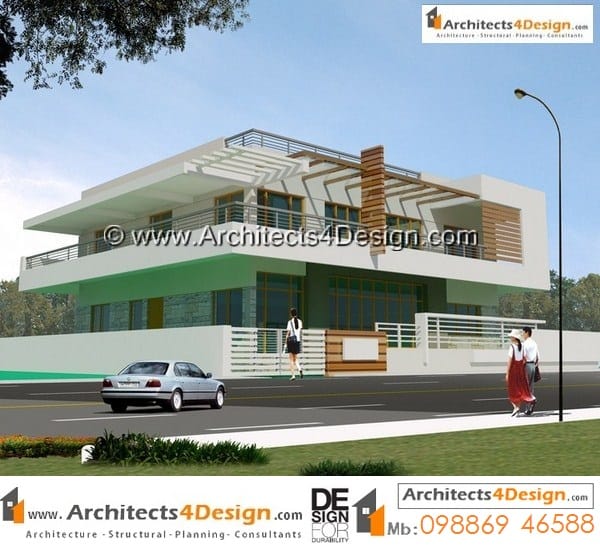 considers your family's preference and need based on which room and bathroom numbers, design and style of living area, dining room and kitchen other recreational facilities need to be decided. You must also construct your dream house as per your standard in society, living style and budget.
Budget is one of the most important factors that need to be considered when making a 4000 sq ft or 50×80 housing plan. You can also plan your garden area or lawn, garage, backyard and other recreational housing additions like patios or decks, swimming pools, gyms, sprinkler systems and others to get everything absolutely in the right positions.
In choosing the right design and style for your house, you can either consult your architect, follow your neighbours, or do proper online research. Select the most appropriate style, design, and pattern for your house that suits your housing structure, family needs, and, of course, follow the modern trend.