Architects role for Villa Interiors in Bangalore
As an architect our key role in Villa Interiors is to the implement of your ideas into reality. As an efficient designer we will translate your ideas and they will be materialized without structural flaws. Having all required necessary skills and decision-making capabilities, so that your turnkey project will be executed in an effortless manner. Our team works for your interests with efficient coordination will be done with others including builder and other consultants. We take the lead role, you will not want to invest in a professional company.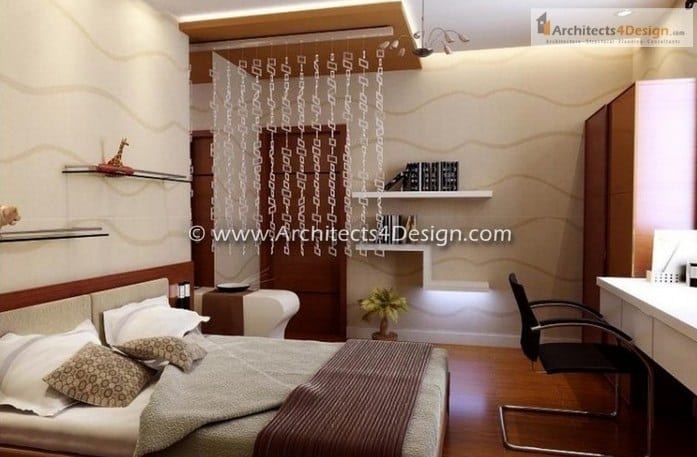 Advantages of a Professional for your Villa Interior design
When you hire us, we make sure that your vision to get the best Villa Interiors done will be turned into reality very easily. We can be instrumental enough to set right kind of expectations before the execution of the project and shall accomplish the task through various stages giving a broad picture of your dream home or corporate office, living, kitchen, dining, exterior, facade design etc always ensuring that your wild dreams are materialized without fail.
As Villa Interior Designers in Bangalore we hire all the key resources for executing the entire interior decoration project. When you give hire us for the turnkey service by allowing interaction and control with wide range of professionals, the ultimate work space will be prepared at the lowest possible budget. Our creative team with experienced professionals will be utilized so that you will never go through the trial and error process in the construction and interior design stage.
Turnkey Interior solutions
For getting the perfect villa interior one has to interact will all consultants such an electricians, building contractors, plumbers , flooring consultants and painters. The specialist professionals will be coordinated by the. The project will be sized based on the complexity and size. Different phases will be implemented as per the timescale and flexibility. The cost factor will be addressed at the beginning of the project. During the actual construction process, we might want to make some changes as per new concept floor plans. The change control mechanism will be executed in an efficient way so that you will not want to face any difficulties. We will be coordinating on selection of materials and processes, so that higher levels of finish can be obtained.
The faults that occur at different stages of villa interiors will be addressed by us and sound platform will be delivered for turnkey solutions. The project will meet the expectations when the builder and architect will work together. Our instructions should be executed by the builder and the builder should bring the requirements to the architect's notice. we will propose new ideas which are radical and unique in nature. These ideas are implemented on top of your wish list so that a beautifully carved home will be delivered to you at the earliest.
Why Architect guidance is required to get Best villa interiors done
Find out the importance of a professional architects role in getting the best designing done, which will be based on the available budget and requirements of the client.